Shane Cook & The Woodchippers
April 8, 2021 @ 8:00 pm
$29.95+HST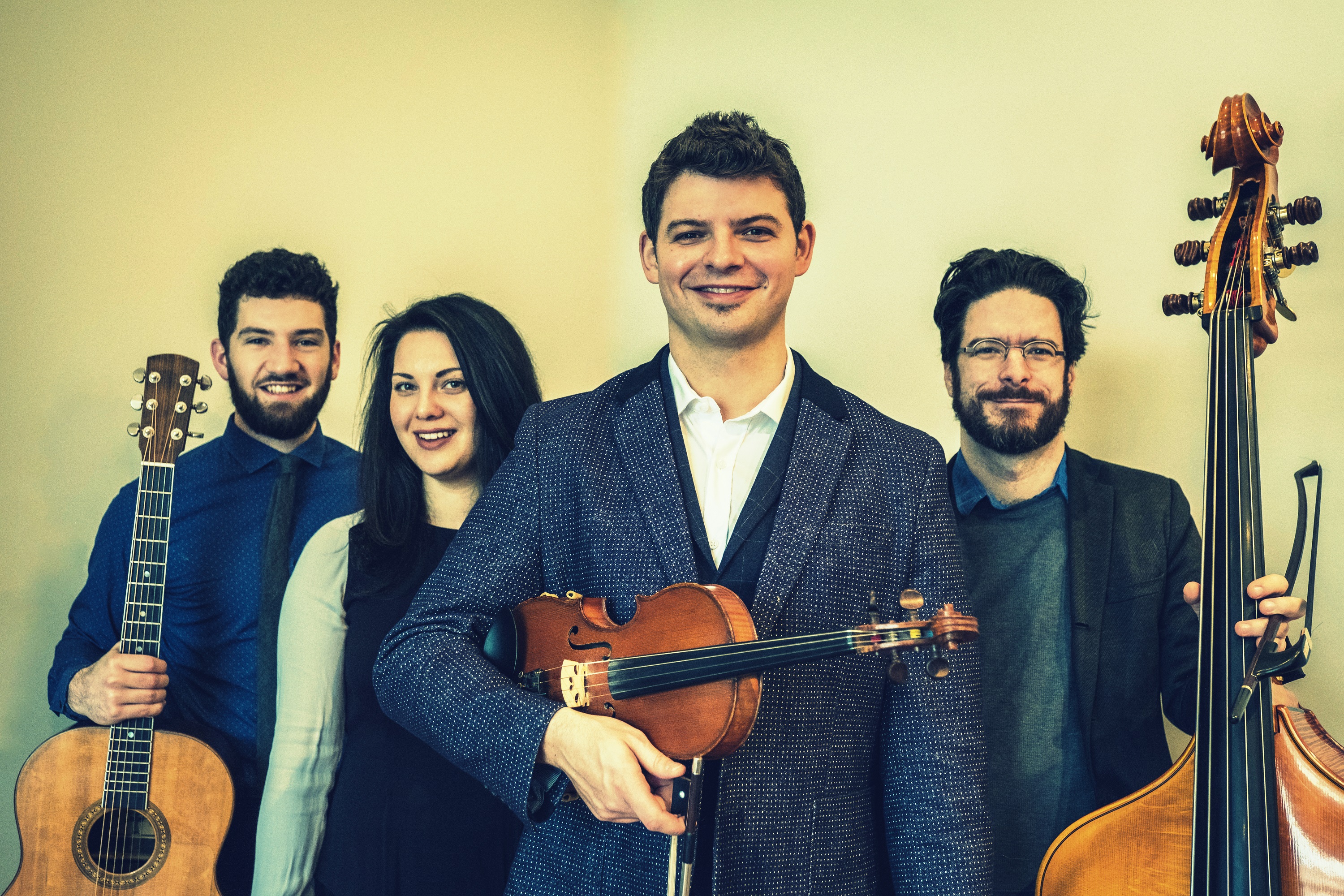 This is the new rescheduled date for this event.
Fronted by Canadian and US National fiddle champion Shane Cook, acoustic roots quartet Shane Cook and The Woodchippers superbly crafts arrangements that are a modern and exhilarating approach to fiddle tunes, dance and song. Their performances thrive on an exciting mix of dynamic musicianship, high energy and engaging stage presence. The London Free Press says their music "takes the spirit of traditional music from Canada's past into 2017 and beyond."
Many of their own compositions, songs and dances blend folk, Celtic, jazz and bluegrass while others have roots tracing back to the lumber camps of Ontario as well as to Ireland, Scotland, Quebec and the American South. Without fail, their Ottawa Valley style step dancing electrifies.
Joining Shane are bass virtuoso Joe Phillips, Canadian National step dance champion Kyle Waymouth on guitar, and triple threat Emily Flack on piano, vocals and dance.
With youth on their side, they are quickly building a reputation for their humour and spontaneity. Whether they are playing at a festival, a dance or in an intimate theatre, you won't find an unresponsive toe in the audience!
Tickets to this event go on sale to Stockey Centre Members on Wednesday November 27th at 10am and to the general public on Wednesday December 4th at 10am.  Contact our Box Office at 877-746-4466 extension 205 on how to become a member!