Natalie MacMaster & Donnell Leahy's A Celtic Family Christmas at Home
December 11, 2020
$25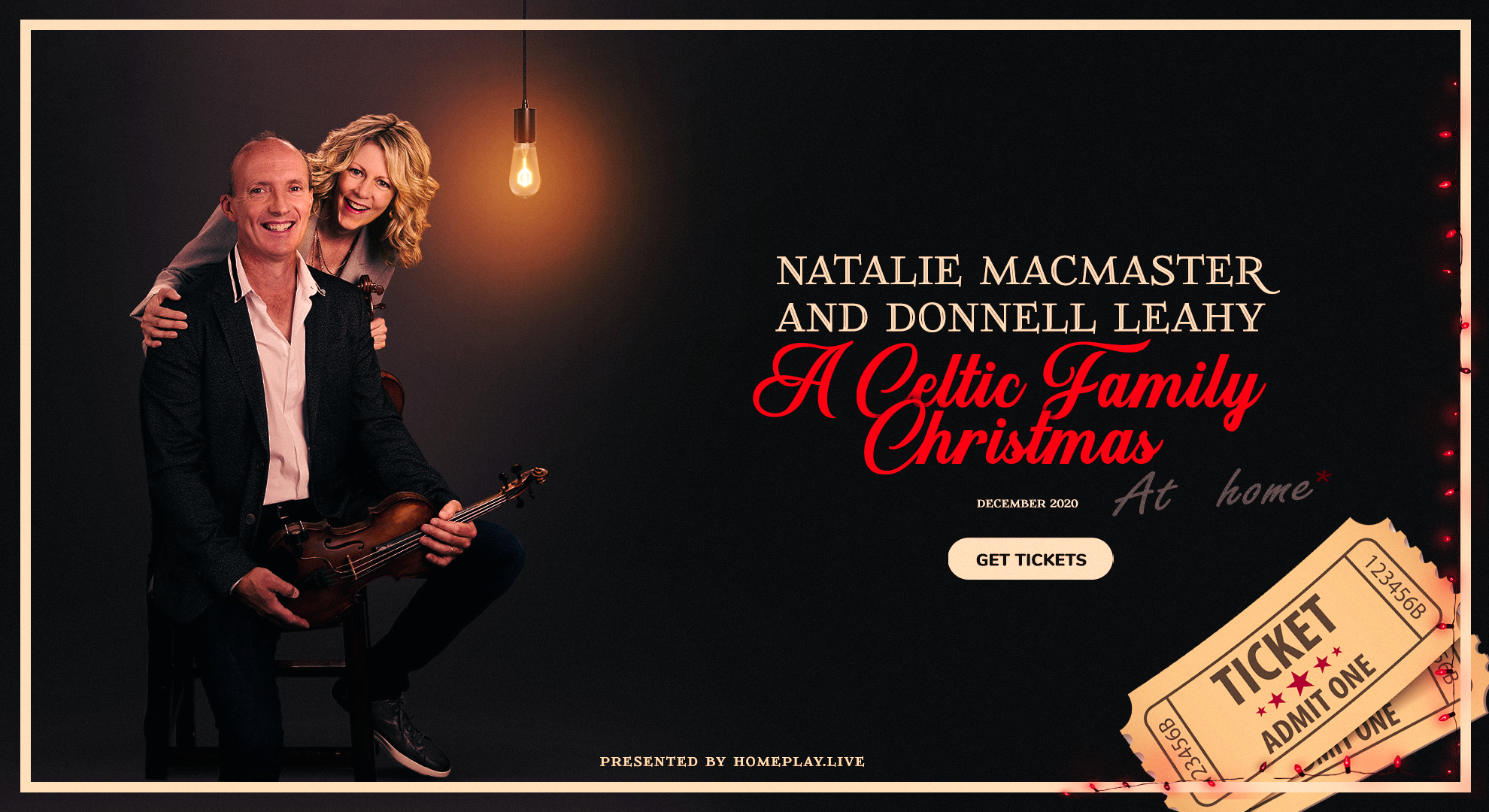 Natalie MacMaster & Donnell Leahy's Celtic Family Christmas at Home
This Christmas season, our family is inviting the world to our home, virtually, to witness our music, life and preparation at Christmas time. Mostly music, it will also include candid moments around the kitchen, decorating the tree, and other bits of Christmas chaos!!
We are excited to team up with local theatres to present this show!!!
This is a virtual concert, administered through homeplay.live, the "Buy Tickets at homeplay.live" link below will take you to the location where they may pay for and also view the final concert. 
About homeplay.live & this virtual concert:
We welcome families into our home to share some music, traditions, and cheer! See how we spend a day leading up to Christmas with our family. Join us on your TV (or whichever device you choose) with your family and support your local theatre at the same time.
Patrons will be able to test their system after purchasing a ticket by watching the placeholder promo video.
Patrons will also be able to register with the HomePlay.Live network which allows them to protect and retrieve their ticket, if they lose their confirmation email.
It is highly advised that patrons purchase at least a week prior to their show time, to be sure their computer/television is set up correctly. We do not provide technical support for in-home troubleshooting, as this is not possible given the number of patrons, connection types, firewalls, computers, etc.